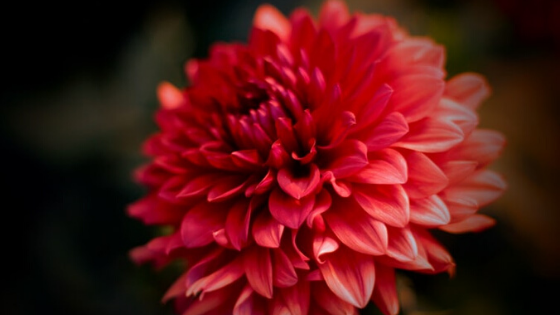 Nothing makes a Christmas gathering pop like some festive decorations. We know that residents of Madison at Wells Branch apartments in Austin, TX can't wait to kick off the holiday season. Here are some flower décor ideas you can incorporate into your home for your next Christmas party.
Gorgeous Red Dahlias
Incorporating red dahlias into your Christmas décor gives you a red alternative to poinsettias. Mix them in with roses, Amaranthus, eucalyptus and dusty miller for a more wintery effect. Add some snowberries to give it even more of a seasonal flavor.
The best thing about this arrangement is its versatility. It works as both a decorative centerpiece or to accent different spaces, even the bathroom! Spreading the arrangements around your home gives your guests the Christmas spirit in every room.
Sweet Carnations
Who doesn't love the sight of red carnations at Christmas? They are beautiful and look great anywhere in the home. As stunning as they are alone, why not add a little more Christmas spirit to their look?
You can do this by purchasing some red carnations, a glass vase, and a box of candy canes. Use a hot-glue gun and attach the canes around the vase. Place some florist foam inside the vase and place your red carnations in the style you desire. Add some extra impact by wrapping the arrangement in a red ribbon with a peppermint at the center.
Beautiful Winter White Chrysanthemums
Looking for a break from the traditional red color at Christmas? Try combining white chrysanthemums with white pine branches to create a striking centerpiece. Accent the look with a birch pillar candle that can anchor your arrangement.
Place some forest foam in a bowl, push the candle through the center, then add in your flowers. Mix in other white flowers and plants to complete the look like white garden mums and football mums. Adding some dusty miller in a gray-green color makes for a great finishing touch.
Enjoy Christmas Cheer at Madison at Wells Branch
We'd love to know what you think of our floral décor ideas. Reach out to the staff of our Austin, TX apartments by calling (855) 905-0059. Enjoy your Christmas festivities!