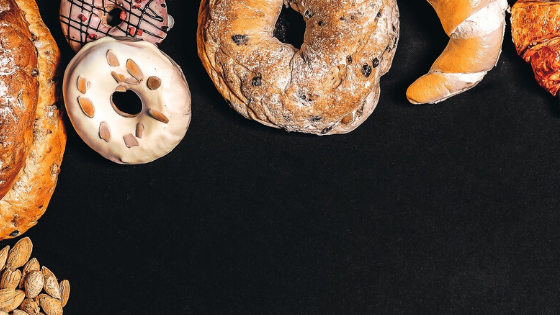 Autumn has officially arrived here in Austin and that means it's time to brush up on your baking skills. Whether you plan on hosting a few family get-togethers for the holidays, or you simply want to bring the delicious smell of fall baking into your apartment, now is the ideal time to try out a few new autumn-inspired dessert recipes. Keep reading to check out a few of our favorites.
4 Yummy Fall Dessert Recipes
Tomato Spice Cake
Tomatoes are good for so much more than soups, salads, and sandwiches. In fact, we think you'll fall head over heels for tomatoes after you try this sweet and delectable fall dessert recipe. Combine the sweet, smooth flavor of tomatoes with fall spices like cinnamon and cloves to create a scrumptious treat that is sure to be a hit at all your fall gatherings.
Caramel Apples
There's no baking required with this fun fall dessert recipe. Grab a group of family and friends and your favorite caramel candies to create these delicious treats. Once you've melted the caramels down, dip in your apples and coat them with a variety of toppings including chopped nuts, crushed cereal, sprinkles, cookies crumbles, and more!
Potato Donuts
Potatoes are a fall staple on many dinner tables, but did you know that they work great in desserts as well? Make these sweet, doughy treats for the office, a holiday party, or as the perfect dessert option for a Sunday brunch. This simple recipe is sure to be a hit with all of your closest friends and family members.
Apple-Blackberry Crisp
The perfect fall dessert doesn't have to be difficult to make. If you're not one for pasty dough and intricate decorations, a simple yet delicious apple-blackberry crisp may be the winning fall dessert option for your dinner table. Combine sweet, juicy, and tart berries with a delightfully crumbly topping and you've got fall dessert perfection.
Enjoy a Fun and Festive Fall Season in Austin
Although there are so many great events to enjoy year-round in Austin, sometimes it's nice to retreat in your apartment and whip up a seasonal dessert. For more great apartment living tips, visit the Madison at Wells Branch blog and be sure to check out the available floor plans at our pet-friendly apartments in Austin, TX today.