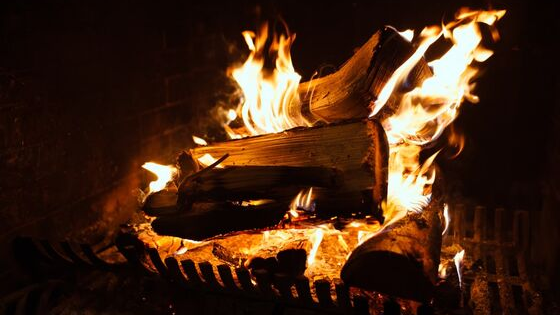 A wood-burning fireplace is a wonderful addition to your Austin, Texas, apartment, but is it difficult to maintain? Just like any deep-cleaning chore, the idea of cleaning out a fireplace can be daunting. Some tips and tricks can make it easier, though.
Do the Prep
You'll be glad you spent a few extra minutes prepping for this project. Start by putting down a plastic tarp around the hearth, if possible, to protect the surface. You also want one in front of it on the floor to catch the ash.
Other tools you'll need include:
Broom
Newspaper
Dustpan
Vacuum
Stiff-bristle scrub brush
Cloths
Eye goggles or glasses
Gloves
Face mask
Wet coffee grounds
You'll want a cleaning solution, too. Some practical options are dish soap and water, white vinegar and water, or detergent and baking soda.
After getting your tools together, remove any logs or grates from the fireplace. Brush the logs off into the fireplace before setting them aside on a piece of newspaper or a separate tarp. Now you are ready to clean.
Lay Down the Coffee Grounds
This is an optional step, but it does help keep the ash from flying all over the place when you sweep. Put on your face mask, gloves and goggles; then sweep out the inside of the hearth using a broom and dustpan or the brush attachment and vacuum. If there is soot that doesn't sweep up, you might need to use the dry scrub brush to loosen it.
Cleaning Steps
Time to start cleaning:
With the ash out, reach in with a wet cloth and wipe down the damper.
Open and close the damper to make sure it is working properly.
Dip the brush into the cleaning solution and scrub out the inside of the fireplace.
Once clean, rinse it with clear water and wipe it down with dry cloths.
The only thing left to do is clean up and replace the fireplace insert once the interior is dry. When you are organized, the whole process should only take 30 to 45 minutes.
If you are dreaming of an Austin, Texas, apartment with your very own wood-burning fireplace, give us a call today to schedule a tour.